Introduction: ceramic honeycomb filter used for burners has an important application in the field of gas heating for technical ceramics. To improve the efficiency of heat exchange, radiation gas heaters should give out very little convection heat, and the wave length of radiation has to be in the infrared range. The gas flows through many parallel holes to the largest possible surface area for complete combustion.
Our developed Cordierite material has good resistance against mechanical and thermal shock under normal operating conditions.
Honeycomb Ceramic Plate, It's widely used in gas radiant heaters and plays the most important part in those applications. The interlaced corrugated surface of the ceramic tile combined with honeycomb design basis provides a superb surface area and working burning surface. We have also adopted the best raw material and new formula to maximize the micro-porosity of the tile. With all these advantages, the oxygen mix completely with the gas, burning without flame, emitting high efficiency far infrared ray and radiant heat, saving up to 40%-50% energy cost .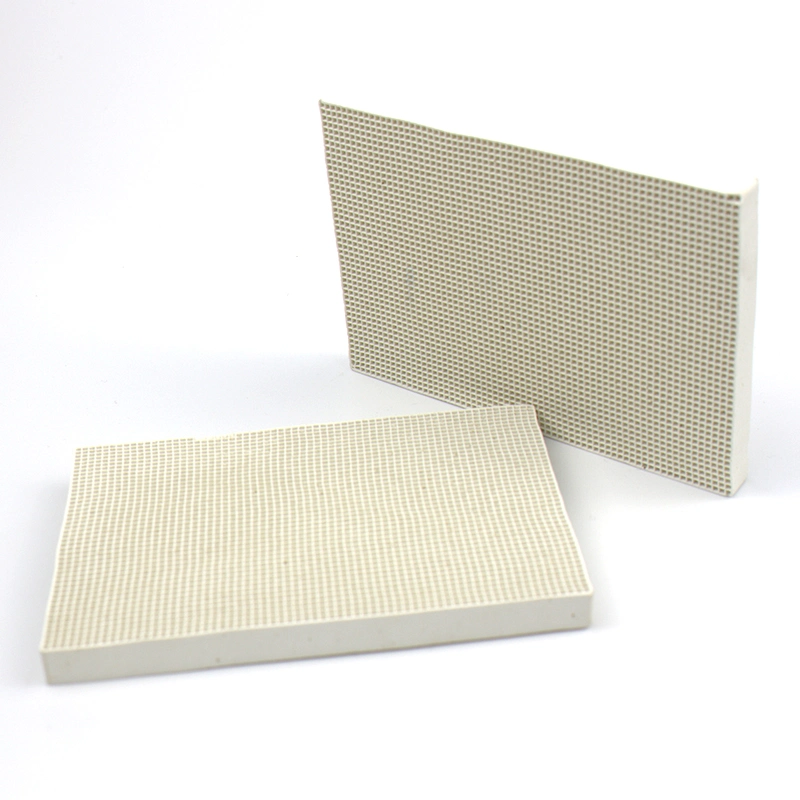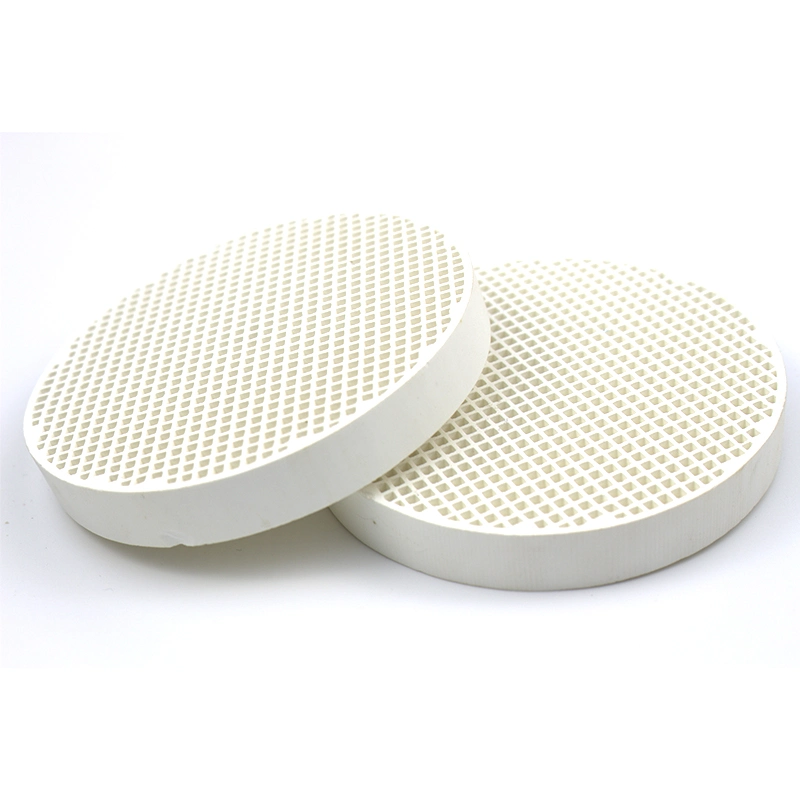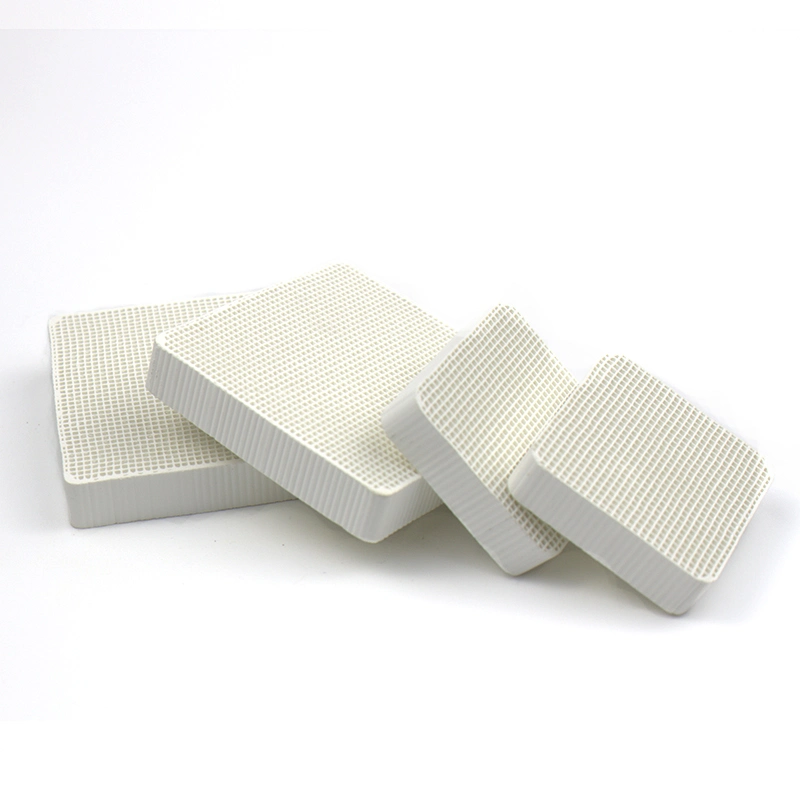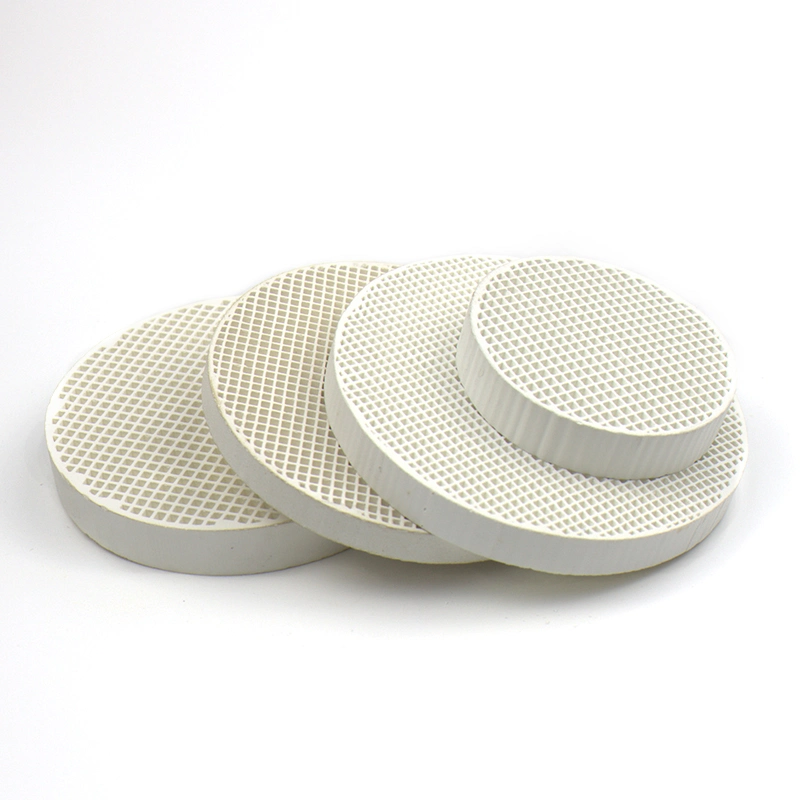 PACKAGE

Package:
5 pieces/carton,60 pieces/pallet.
Storage:
stored in ventilated and dry environment.