Catalytic Converter Caremic Replacement for Universal Car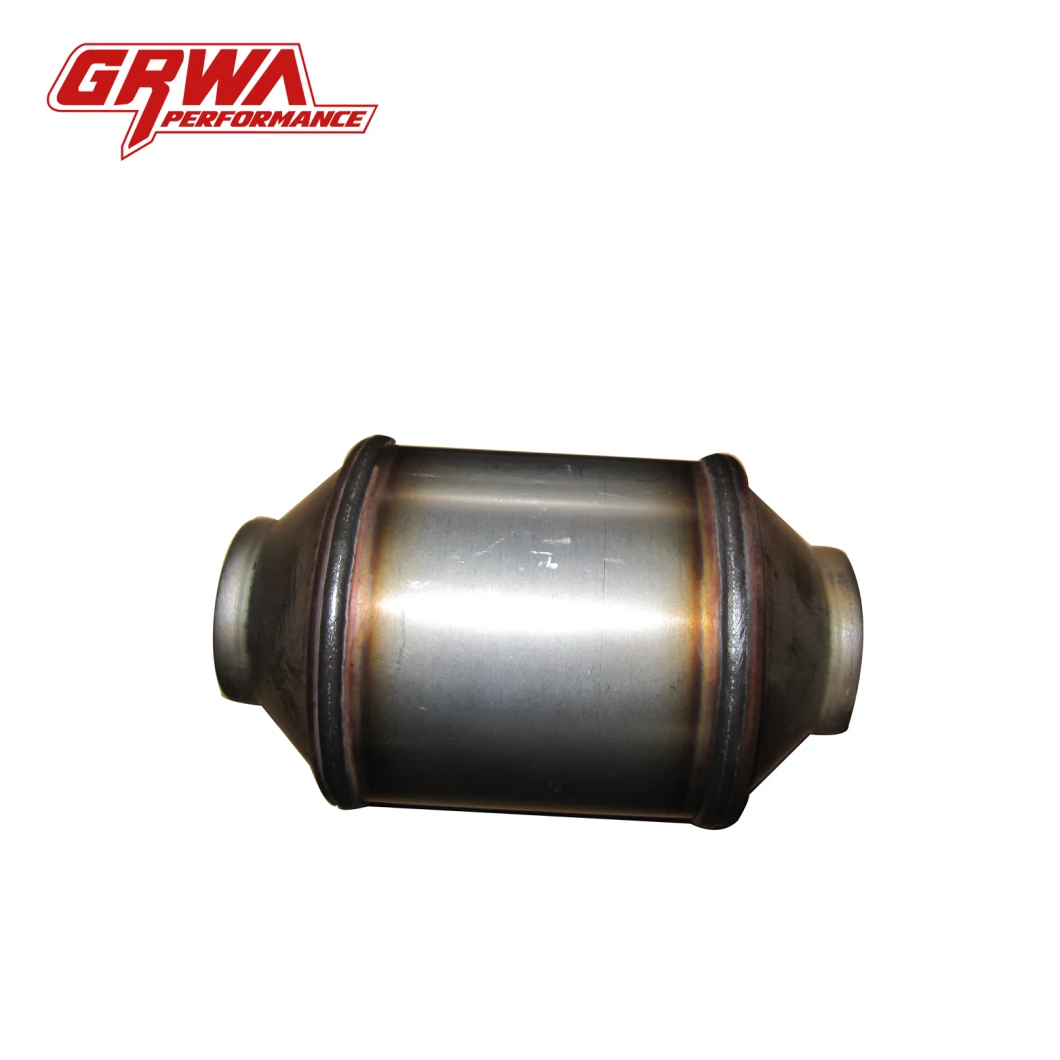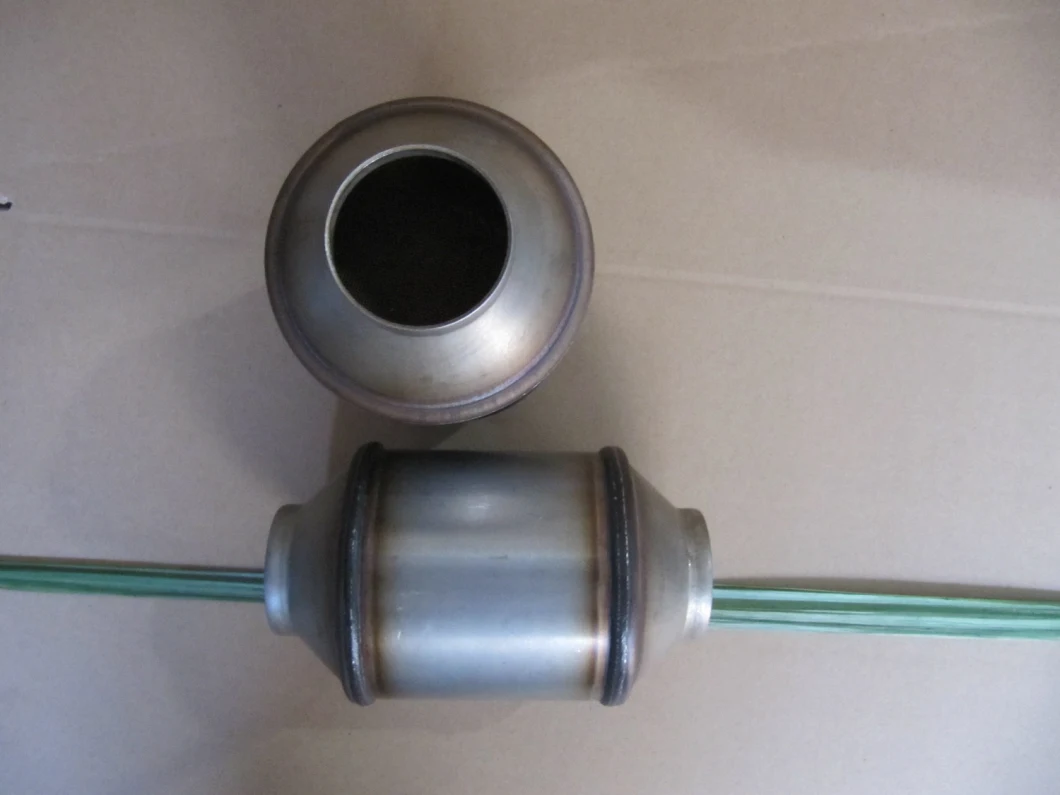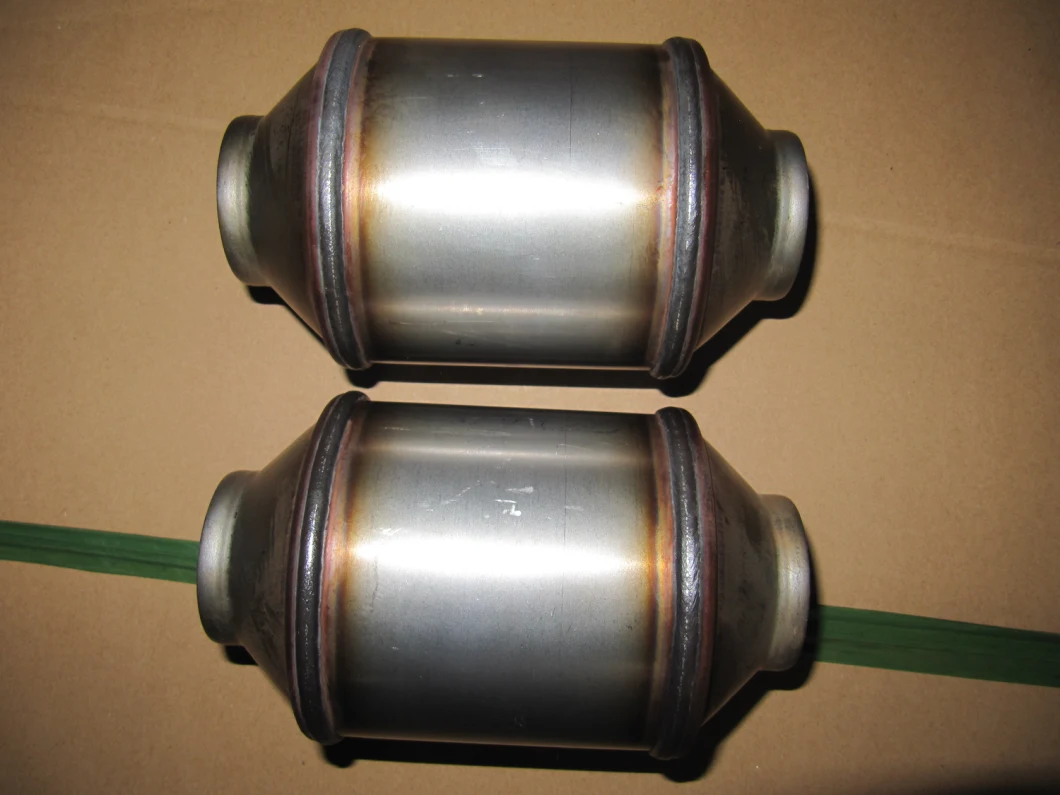 Catalytic Converter Caremic Replacement for Universal Car
Type

Ceramic Catalytic Converter universal

Material
T409 for surface, metal or ceramic for carrier
Model No.
GW-CC002
Size
Inlet Diam: 2''
Inlet Diam: 2''
Body Size:4.37"
Overall Length:6.93"
EN Standard
Euro2, Euro3, Euro4,Euro5,EPA
Working principle
The working principle is to convert hydrocarbons (HC), carbon monoxide (CO) and nitrogen oxides (NOx) in automobile exhaust into harmless water, carbon dioxide, nitrogen and oxygen by chemical redox reaction.
Brand
GRWA
Certification
SGS

Specification:
1.Can produce 100CPSI, 200CPSI,400CPSI,600CPSI.
2.Greater catalytic capacity and high specific surface area.
3.Specification can be customerlized as customers requirement.
4.Euro II, EuroIII and EuroIV and EPA standard and the Cariforlia standards.

Catalytic Converter Caremic Replacement for Universal Car
1.made of high quality T409
2. Suitable for auto Car or other vehicles, easy for installation
3. Beautiful surface treatment and unique design
4. can not only reduce exhaust noise, also can release the gas effectively.
5. dramatically enhance the appearance of the car rear end and add luxury styling to your car
6. gives your vehicle a better air flow and performance

GRWA devoted to offer you new and trend setting exhaust systems, exhaust muffler, exhaust tips, exhaust headers, exhaust downpipes and exhaust clamp, exhaust valve and so on that will always be superior in performance, design, and craftsmanship using advanced innovative technology. With the experience, knowledge, and passion, they are committed and value their customers and the industry with nothing but the best and up to date products.

Product attributes:

Catalytic Converter name
Auto Parts Stainless Steel Catalytic Converter

Catalytic Converter keyword
Catalytic Converter

Catalytic Converter Surface Treatment
Stainless Steel 304

Catalytic Converter Material
Stainless Steel Catalytic Converter

Catalytic Converter Attribute
Universal type Catalytic Converter

Catalytic Converter Size
Universal type Catalytic Converter

Catalytic Converter Specifications
Universal Catalytic Converter

Catalytic Converter Warranty
2 years

Auto Parts Stainless Steel Catalytic Con
Auto Parts Stainless Steel Catalytic Converter

Catalytic Converter Model
Catalytic Converter GW-EM5001