5G ceramic filter dipped in silver paste SNM 780J
It is a silver paste coating for high-frequency microwave ceramic filter electrodes. The product is in a semi-suspended state. The silver particles are evenly distributed. It has excellent dipping and coating properties. Fast, good conductivity, good solderability and solder resistance, smooth surface and other characteristics. The product does not contain harmful substances such as lead, cadmium, hexavalent chromium and other heavy metals, and meets RoHS environmental protection standards.
technical
index
:
Product Items

Test Result

Solid Content

78

%

±2

%

Brookfield viscosity

DV-

+pro spindle14

,

10rpm

,

25

ºC

1~10(Pa

·

s)

Fineness

≤

10

μm

Weldability

In the melting tin furnace at 235ºC, dip it for 3 seconds, and the coverage area of tin on the silver layer is ≥90%

Soldering resistance

In the solder bath at 260ºC, soak for 10±1 second, no visible flaking or peeling of the silver layer.

The Welding Tension

≥

120

N
Method of Application:
Coated printing method: Dip process.

Drying techique:

150ºC&3~5min

(Infrared tunnel furnace)

Sintering process:

450-670-850-850-850-820ºC&180mm/min

(Infrared tunnel furnace).
Temperature Range

(ºC)

0~450

450~670

670~850

850~850

Time

(min)

10

5

5

15
Note: The above sintering process is an internal detection process.
Operation Process:
A coated printing
→
dry off
(150ºC&3~5min)
→
Secondary coating printing
→
dry off
(150ºC&5~7min)
→
sintering.
Storage: Airtight Save, Water proof, fire proof, direct sunlight proof, Avoid high temperatures and the introduction of impurities. Under seal condition,cold storage

(

Under

5

ºC)

. Shelf life six months; Normal temperature

(

25

ºC)

, shelf life three months.
Company Introduction
Founded in 2011, Hunan Guoyin New Materials Co., Ltd. is a high-tech enterprise specializing in the research, development, production and sales of high-performance silver powder and silver paste. Our factory is located in Wangcheng Economic Development Zone, Changsha City, Hunan Province.
We have advanced production and testing equipment, and has established testing methods similar to customers and a complete quality assurance system. And with more than 10 national invention patents, it has completely independent intellectual property rights. NSM care about the environmental protection and our future. Our products meet the EU's RoHS and REACH standards.
We adhere to "Quality first, Service first, Customers first". And got ISO9001: 2015 QMS certification, ISO14001: 2015 EMS certification
& intellectual property management system certification, and all process of our production line is normalized and controllable. The outgoing quality rate of our products should be 100% to guarantee the best quality. Our high quality of products and service bring us the trust and faith of our customers.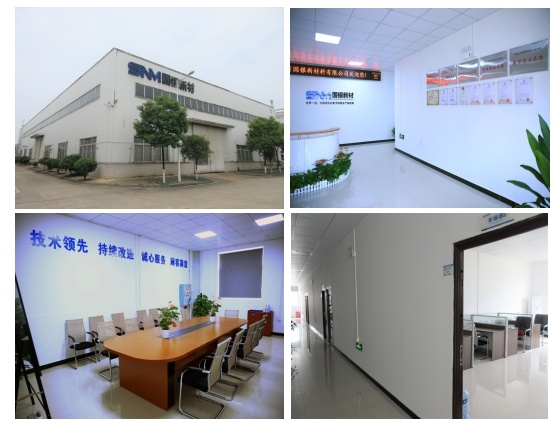 Our products
Our main products are ultrafine microcrystalline silver powder, flake silver powder, solar cell positive / back electrode silver paste, 5G ceramic filter silver paste, chip component silver paste, glass ceramic series resistor / electrode paste, piezoelectric ceramic Silver paste, low-temperature flexible line silver paste and touch screen silver paste, etc.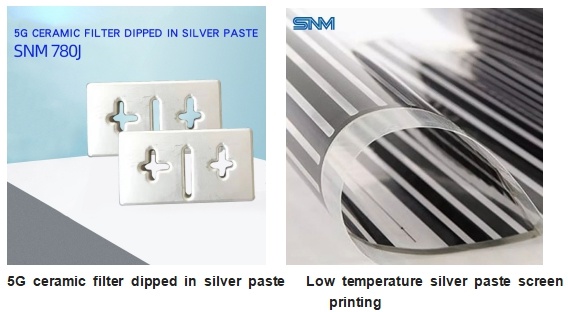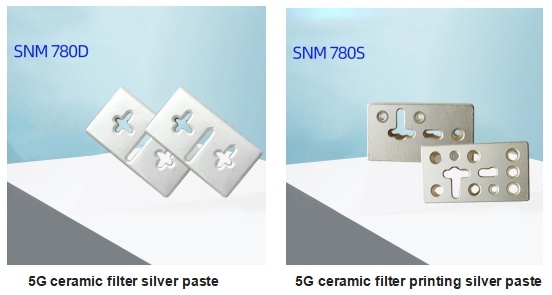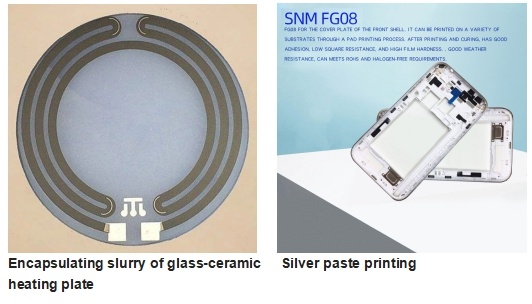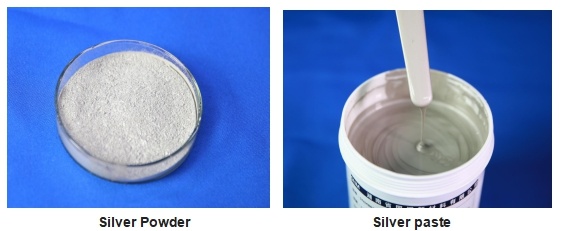 Our certificates