Product Description:
WISDOM is
one the leading manufacturer and supplier of advanced metal honeycomb products in China since 2006.
By using heavy-duty, high-efficiency coatings and high-quality materials, we produce and offer catalytic converters of the very highest quality.
Our product: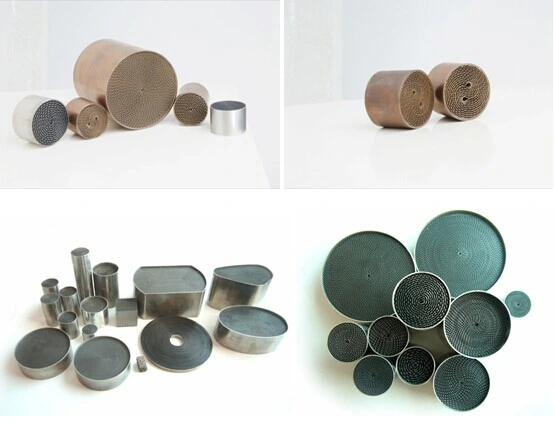 Our products:
Honeycomb For Infrared Gas Stove
Brand
WISDOM
Material
metal meterial
Size

more sizes and Spec. Can be customized to your engine

Shape

Round/ Racetrack/Oval




"T" series(one hole)/ "S" series (Two holes)

Certification
ISO9001
MOQ

1 Piece

Packaging
all product package can be customized based on your requirements
Payment terms
L/C, T/T, Money Gram, Western Union
Conversion Rate

CO

≥96

,HC≥95,NO≥90
Coating losing rate

≤

3
Scope
apply to Auto/Motorcycle, Infrared Gas Stove, etc.




Advantage

Low initiation temperature

Low pressure drop

High mechanical strength

Excellent thermal and coking resistance

Reliable braze welding intensity
Durable heat-resisting impact performance
Perfect catalyst coating binding force

Good anti-shock

Service life

Above 120,000 KM

Price
The price is different in different specification between USD1 and USD100.
Why metallic?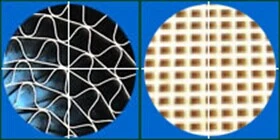 Why metallic?
A metal-based monolith substrates offers many advantages in comparison with a ceramic one, for instance :
Shorter light off time
Less risk of overheating
Less back pressure
Larger effective area
Greater catalytic capacity
Smaller and more flexible design
Thinner walls
Higher mechanical strength
Better resistance to thermal shock
Specification
Material
Mantle

Matrix

Brazing

Ferritel (SUS444, SUS441, SUS430)

Fe-Cr-Al with RE, Zr/Ti additions high temperature oxidation resistant special alloy




Domestic FeCrAl(2073/216)




Import FeCrAl(1.4725/1.4767)

Nickel base alloy

or Austenitic heat resistant stainless steel
(SUS304)
Dimension and Cell Densitities
Dimensions, mm

Cell densities,CPSI

Foil thickness,mm

round shape with diameter more than 10mm, length up to 800mm

50, 100, 200,250,300,400,500,600, 800,1000

0.03,0.04, 0.05,0.06,0.08,0.10

Oval shape

Others (Rectangle etc.)
Mark:We can supply Metallic Substrate coated with noble metals of Pt, Pd and Rh. We also supply Metallic Substrate without noble.
Why did you choose us?

Quality Assurance

.
According to international standard, we introduce new techniques and new
processes, so we can keep improving product quality. There are strict processes and quality
manages to make sure the products keep updated, and be well received by users.
Equipment.
Our major equipment, vacuum brazing furnace, tube cutting machine, foil cutting and
corrugated machine, foil wash machine,etc.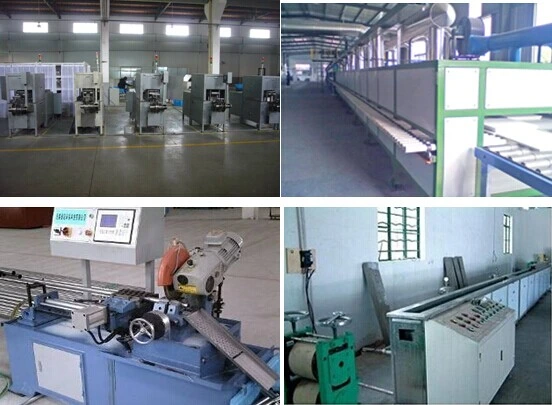 Principle.
"Quality and credit standing" is the life of our company. "Research and innovation" is the life line for survival of our company.
Welcome.
We warmly welcome friends of various circles to come to visit and talk about business with us. We take proud to cooperate with our customers based on our high quality products, competitive price, perfect service and good credit. We look forward to your business negotiation and sincerely hope to be your best trade partner.
For more information on metal honeycomb, go to

http://wisdom-sh2015.en.made-in-china.com