Ceramic foam filter is just developed as a new type of molten metal filters to decrease casting flaw in recent years. It is made from high quality ceramic materials, whose main components are Al2O3, Sic, ZrO2, MgO etc. Ceramic Foam Filter has the characters of light weight, high mechanical strength, large specific surface areas, high porosity, excellent thermal shock resistance, chemical corrosion resistance and high temperature stability in molten metal. With the distributing pores net structure, they are able to increase the surface areas, and absorb the sinter, the liquid metal becomes more pure, waster quality problems such as sand pore and air pore are much less and the cast quality becomes much better.
We can supply ceramic foam filters are as follows:
1. Silicon Carbide Ceramic Foam Filter is applied to purge and filter solution of ductile iron casting, grey iron and other iron casting.
2. Zirconia Ceramic Foam Filter is applied to purge and filter solution of steel high temperature metal such as steel alloy stainless steel etc.
3. Magnesia Ceramic Foam Filter is applied to purge and filter solution of magnesium and magnesium alloy.
4. Alumina Ceramic Foam Filter is applied to purge and filter solution of aluminium and aluminium alloys.
Specifications Ceramic foam filter:
*Material: Al2O3, Sic, ZrO2
*pore density: 10-60 PPI
*Variety of size, shape and bore density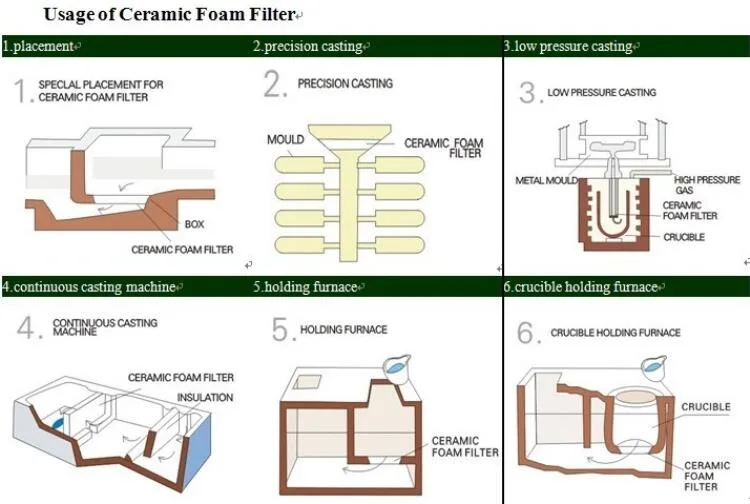 Size
The size are available in square, round and custom geometric shapes; sizes ranging from 10mm up to 600mm, and thicknesses from 10-50mm. The most common porosities are 10ppi, 15ppi, 20ppi, 25ppi. Higher porosities are available upon request. Custom-made cut-to-size filters are also possible.
Common size in Round shape:
40x11mm, 40x15mm, 50x15mm, 50x20mm, 60x22mm,
70x22mm, 80x22mm , 90x22mm,100x22mm, 305x25mm
Common sizes in Square shape:
40x40x13mm, 40x40x15mm, 50x50x15mm, 50x50x22mm, 75x75x22mm,
50x75x22mm, 100x75x22mm, 100x100x22mm, 55x55x15mm, 150x150x22mm .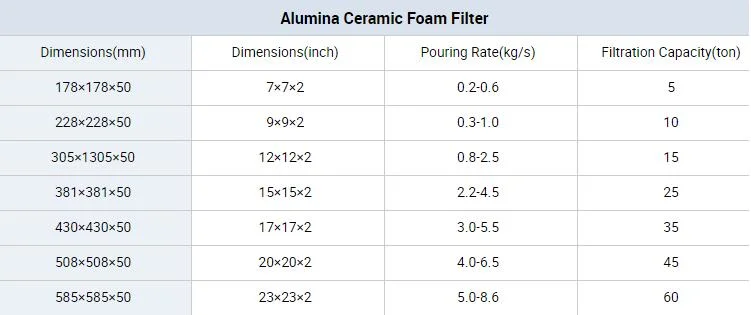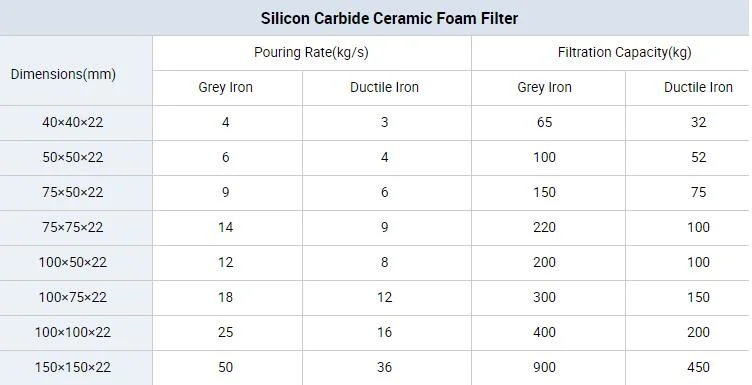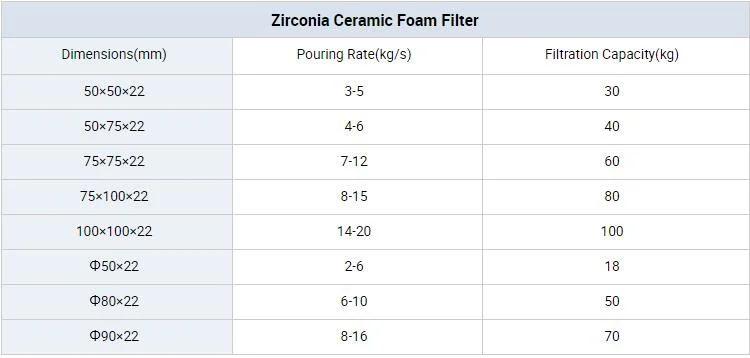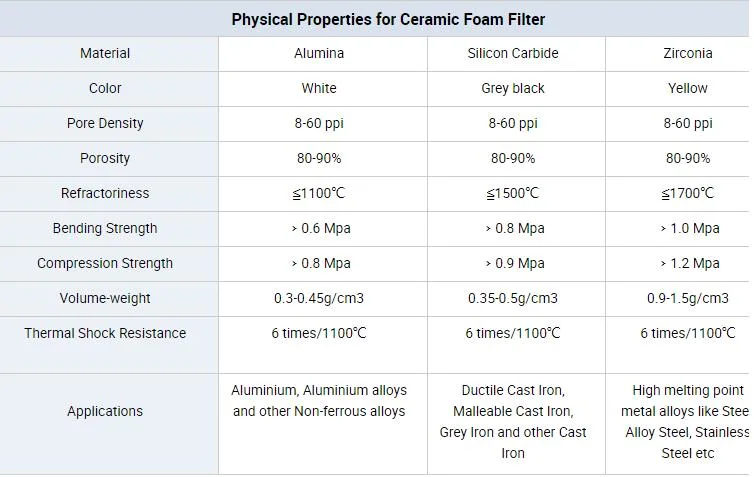 Packing & shipping
1.In carton box then on pallet.
2.Inner Package:Carton
Outer Package:Wooden Case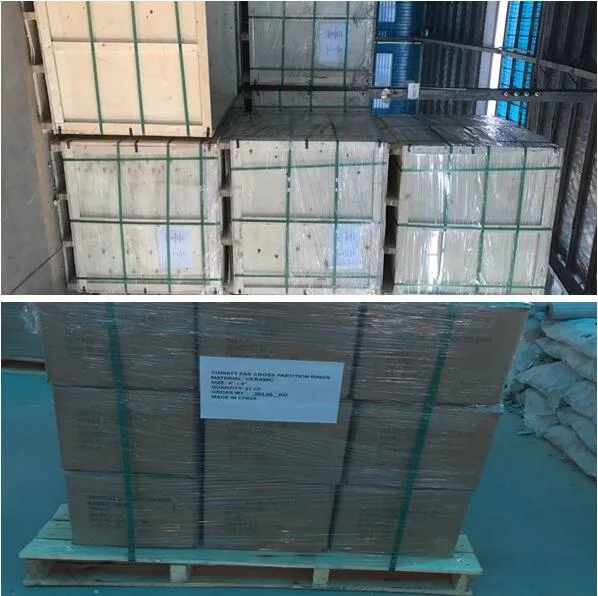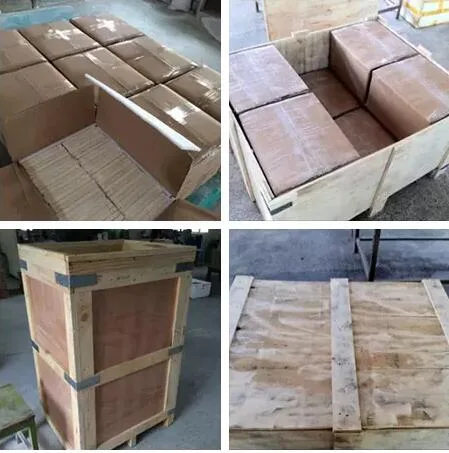 Company Information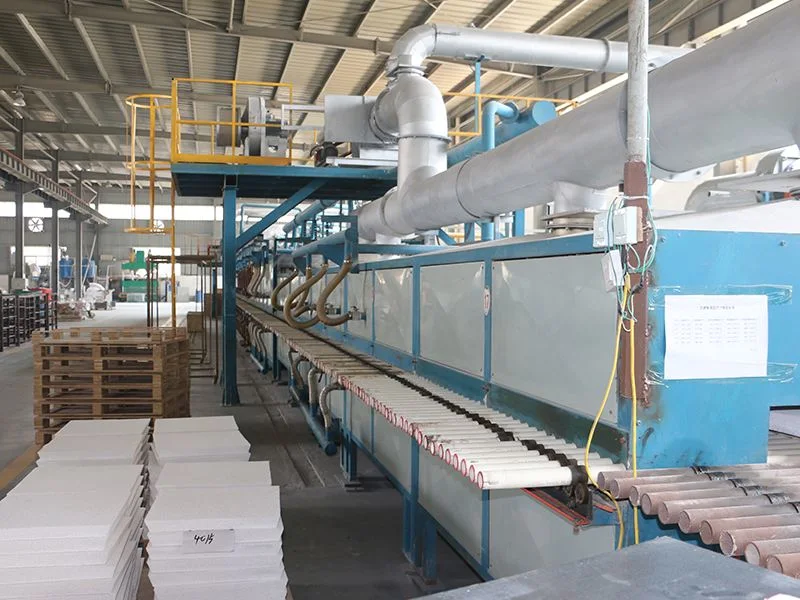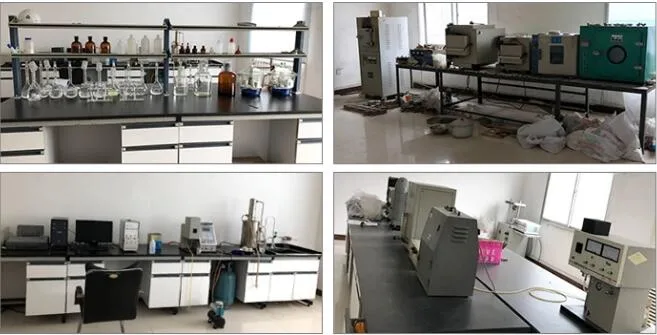 FAQ
1.Q:What's your main products?
A:We are making Honeycomb ceramic, Ceramic foam filter and porcelain insulator and export to overseas for many years.
2.Q:How can you control your quality?
A:For each production processing, we have complete QC system for the chemical composition and Physical properties. After production, all the goods will be tested, and the quality certificate will be shipped along with goods.
3.Q:What's the payment term that you can accept?
A: T/T or L/C
4.Q: How can I get samples?
A: We are honor to offer you the samples.
5. Q:Does your company accept customization?
A:We accept OEM service.
If you have any questions, please feel free to contact with us.